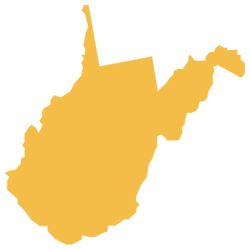 The West Virginia Apartment Association (WVAA) represents rental units, made up of small, medium and large rental housing owners throughout the State of West Virginia. Our purpose is to advocate in the best interest of the rental housing industry and collectively address industry needs. We provide timely grassroots mobilization for the purpose of advocating at the state level and contributing to change in the multifamily housing industry.
We are affiliated with the National Apartment Association (NAA). NAA is America's leading voice for the apartment housing industry. We provide members with the most comprehensive range of strategic, educational, operational, networking, and advocacy resources they need to learn, to lead and to succeed. Our mission is to enable every single one of our members to fulfill his or her professional goals with great competence, speed and the highest standard of ethics. We will continue to provide the best value of any professional organization by consistently offering the greatest tangible returns.

INTERESTED IN BECOMING AN WVAA BOARD MEMBER?

The West Virginia Apartment Association is looking for individuals in the rental housing industry who are looking to make a difference. We need decision makers and leaders who want to help the rental housing industry in West Virginia grow stronger. If you are interested in becoming a WVAA Board Member you can contact any of our Board Members for details.
Confirmed Officers/Board of Directors members for the West Virginia Apartment Association.
PRESIDENT:
Debby Rose, property manager at Country Club Apartments (216 units) in Huntington, part of The Manor Group. (Manor Group also owns Roxalana Hills in Dunbar (312 units) and Pikeview Manor in Beckley (188 units).
Address: 6275 Country Club Drive, Huntington, WV 25705
Phone: (304) 736-5994
Email: drose@themanorgroup.com
VICE PRESIDENT:
Andrea O'Meara, property manager at Pikeview Manor Apartments (192 units).
Address: 315 Pikeview Drive, Beckley, WV 25801
Phone: (304) 255-0593
Email: aomeara@TheManorGroup.com
SECRETARY:
Rene' Moore, property manager at Cranberry Woods (175 units), part of Wellington Advisors.
Address: 201 Mohican Lane, Mount Hope, WV 25880
Phone: (304) 252-5206
Email: manager@cranberrywoodsapts.com
BOARD OF DIRECTORS:
Kent J. George, Esq., Equity Holdings, LLC
Address: P.O. Box 8523, South Charleston, WV 25303
Phone: (304) 347-8322
Email: kjg@ramlaw.com