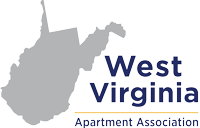 GIVE THE APARTMENT INDUSTRY A UNIFIED VOICE IN WEST VIRGINIA
Do you own/operate rental residential units in West Virginia, or do you provide goods and services to the apartment industry? If so, consider joining the West Virginia Apartment Association (WVAA).
The National Apartment Association (NAA) recently formed the WVAA to give the apartment industry a stronger, unified voice and presence within the state. Currently, members of NAA in West Virginia are Direct Members because no local affiliated association exists. Through the creation of the WVAA, and with the support of NAA and the industry here, our goal is to make the WVAA a powerful force within the state with strong regional representation in the:
Eastern Panhandle
Northern Panhandle
North-Central
Charleston/Lower Ohio Valley
Southern West Virginia
NAA is the leading voice for the apartment housing industry. With nearly 170 state and local affiliates, NAA encompasses over 72,600 members and more than 8.73 million apartment homes in the United States, Canada and the United Kingdom. Since 2011, NAA's membership has grown by over 20,000 members and over 2.75 million apartments — a testament to NAA's focus, hard work, passion and dedication to its members and the industry as a whole.
Members of the WVAA will have full access to all resources at NAA, which range from educational and certification opportunities to full-scale government relations and marketing strategies. NAA can offer you:
NAA Government Affairs – Through local, state and national advocacy initiatives and grassroots mobilization, the Government Affairs Department works to shape policies, and ideas that protect your business and our industry.
NAA Click & Lease – A Web-based online leasing program, NAA Click & Lease helps you maximize your profit and mitigate risk while giving the support and stability for leasing success.
NAA Education Institute – The National Apartment Association Education Institute's mission is to provide broad-based education, training and recruitment programs that are sure to maximize your company's NOI.
Industry Resources – Available to NAA members are an array of NAA resources that include units Magazine, industry e-newsletters, online discussion forums, an award-winning blog and social media designed to inform, challenge and inspire success.
Meetings & Expositions – Throughout the year, NAA hosts numerous conferences that provide unparalleled education, networking opportunities, world-class speakers and high-level engagement.
NAA Open Door Program – With the purchasing power of over 72,600 NAA members buying as one, NAA Open Door is the most rewarding cost-saving purchasing program in the apartment industry.
NAA consistently provides the resources that can help your company grow so why not increase your membership participation and see the return on your investment. We hope you'll join us in making our industry even stronger. We look forward to becoming your resource for everything apartments and welcoming you as a member of NAA.
For more information on membership or how to join the WVAA DOWNLOAD the form below or complete this ONLINE FORM (COMING SOON!) to become a member of the West Virginia Apartment Association.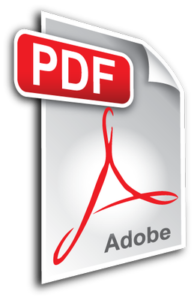 DOWNLOAD WVAA Membership Application